We Didn't Reinvent the Wheel, Only Weight Loss
Nutrition Coach offers simple, delicious, evidence-based solutions so you can rapidly achieve your ideal body size, shape, and weight for the rest of your life.
Time to Call Out the Elephant in Room…of the Weight Loss Industry
Let's Be Real: if you are here then you have likely experienced a fad diet or weight reduction plan that simply failed to produce the promised results. If you have tried to lose weight before and failed, we have good news…it isn't your fault. There is a major disconnect between the design of most programs and what actually works.
Are you tired of programs that do one or more of the following:
Restrict food portion sizes so greatly that you are always hungry (so you continually think about food and want to cheat on your plan).

Make you count calories or points for every single meal and snack (which is not sustainable for next 12 months, much less the rest of your life).

Eliminate an entire macronutrient group, such as all carbs, all fats, or all proteins (resulting in you feeling tired because you are undernourished).

Propose goofy or flawed food rules, such as those based on astrology or blood type (thereby taking you on a wild goose chase that will only result in you losing…a few months).

Sell you proprietary pre-packaged food which tastes bland (instead of allowing you the thousands of delicious low-calorie options you could purchase at the grocery store or farmer's market for half the price).

Push unnatural powders, pills, or patches as a key component (as if weight loss can be achieved by simply consuming a magic supplement or miracle food).
We agree with you! It is time to stop dieting like it is 1993.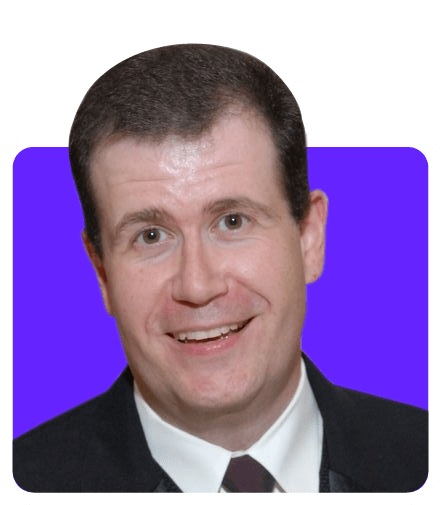 Our Founder, Thom Quinn, realized that there was a major gap between what science knows about shedding fat or dropping pounds and the daily behaviors of most Americans. He also noticed that most weight loss programs failed to articulate or implement science-based recommendations and instead relied on wacky gimmicks or clever marketing.
Thom decided that if his new company, Nutrition Coach, simply provided evidence-based coaching and short courses in nutritional excellence, it would be much easier to help clients build lifelong habits so they could achieve permanent weight loss and all the benefits that go along with it.
As a result, our current mission at Nutrition Coach is to transform the lives of thousands of individuals during their weight loss journey and change the way people think about eating, exercising, and living.
We hope you decide to work with our team so we can assist you with your current health, wellness, and fitness goals.
This is What Nutrition Coach is All About…
Enjoying Whole Food
Ripe fruits, colorful vegetables, whole grains, tree nuts, wild fish, and grass-fed meats are the types of food you'll eat daily to drop pounds.
Simplifying Nutrition
Life is hard, but weight loss can be easy with the right plan. Our whole food, plant-forward programs make it almost effortless to lose inches.
Building Habits
Most diets fail because they focus on temporary shortcuts. Our solutions help you build lifelong healthy habits for permanent weight loss.
Extending Lifespan
Imagine how much more you could see, do, be, love, and experience if you added ten to twenty vibrant years to your life as thinner, fitter you.
Increasing Healthspan
Overweight people often develop chronic diseases such as diabetes, cancer, and heart disease. You can reduce the risk simply by losing weight.
Boosting Youthspan
Instead of just losing ten pounds, you can lose ten years. Yes, you can grow younger by losing fat, gaining muscle, and resetting your functional age.
Embracing the Science
All of our methods and recommendations are based on peer-reviewed evidence, so you can achieve your ideal body.
Achieving Fast Results
Our solutions focus on low-calorie but water & fiber-rich foods so you can eat more and lose weight fast without feeling hungry.
Strengthening Support
DIY weight loss is difficult as it is a solo effort. When you work with Nutrition Coach, you get daily support from our team and peers.
Why Should You Choose Nutrition Coach?
There are five great reasons why you should consider Nutrition Coach as your primary weight loss and wellness partner.
1. Our primary goal is to help you achieve permanent weight loss so you can be fit, thin, and happy for the rest of your life.
2. While helping you achieve your ideal weight, shape, and size, we focus on your total health and do not employ any shortcuts, quick fixes, odd gadgets, fad methods, weird food rules, or placebos that could sabotage your wellness in the future.
3. We believe that the process of weight loss should be evidence-based and informed by the latest scientific research and peer-reviewed results.
4. Weight loss is both faster and more enjoyable when you have a support team. Our weight loss programs offer daily coaching (Monday through Friday), so you are supported by coaches, instructors, and fellow peers. If you want an extra boost, we also offer private individual coaching, so you can experience our unique bespoke executive-style sessions and receive your custom-tailored weight loss plan with a personal touch.
5. We will give you an education in nutritional excellence and help you build those crucial wellness habits that athletes, celebrities, executives, and the top one percent rely on to look, feel, and be their best. Nutrition Coach is committed to assisting you with achieving all your weight loss and fitness goals.
Join the Whole Food Movement
Nutrition Coach is a world leader in the Whole Food Movement.
Whole Food is real food, natural food. Whole Food is the kind of nourishment that your great, great grandparents enjoyed every single day.
Most people know that a daily 'diet' of double bacon cheeseburgers and chocolate malts would be a literal recipe for disaster; nevertheless, many Americans currently eat very little whole food at most meals. Instead, ultra-processed food, junk food, and fast food are the core of the Standard American Diet.
Would you like to learn the big open secret for losing weight?
Here it is: people who get the majority of their calories from Whole Foods drop pounds and inches, fast.
In March 2023, Nutrition Coach is launching the Whole Food Challenge, a completely free 5-day reset program for anyone who wishes to break their 'addiction' to ultra-processed foods and shift to enjoying whole, real, natural foods.
Details to be released on January 3, 2023. Stay tuned.
How Does Nutrition Coach Help You Lose Weight?
Nutrition Coach programs are evidence-based and rely heavily on insights from multiple subfields within biology and psychology.
The biological science that we use to construct our recommendations, plans, and practices are human physiology, nutrition sciences, and kinesiology & exercise sciences. These fields are crucial for designing our cutting-edge dietary and workout programs which promote total wellness and rapid weight loss.
The five psychological subfields that inform our successful group and individual coaching include a client-centered approach, positive psychology, solution-focused counseling, cognitive-behavioral therapy, and mindfulness-based interventions. This eclectic and flexible style provides our coaches with a wide coaching toolkit and multiple deep techniques to get our clients from point A to point B in the shortest possible time using the Nutrition Coach Methodology.
The Culture at Nutrition Coach is Guided by Our Eight Core Values
Treat Everyone with Respect
Everyone deserves respect, especially our clients, employees, and contractors.
Do the Right Thing
Integrity is the core of our enterprise as we believe people come before profits.
Go the Extra Mile
We strive to give our clients more than expected by proving lagniappe-level service.
Think Long Term
Our time horizon goes beyond the quarter, we focus on the year, decade, and lifespan.
Improve Constantly
Kaizen is how we grow. We plan to iterate our way to success, then do it again.
Achieve More with Less
By being efficient, we effortlessly squeeze twice the juice from half the fruit.
Focus on Solutions
Our teams are more than problem solvers; we enjoy building solutions that people love.
Let the Best Answer Win
As a data-driven, evidence-based company, we try to make the best decisions.
Discover The Nutrition Coach Difference
OLD WAY
to lose weight

before NUTRITION coach
Negative approach
You must restrict food intake.
You forbid favorite foods like nuts,
chocolate, avocados, and olives.
You remove entire macronutrient groups
like carbs or fat.
Complex
You track points.
You count calories.
You follow 'weird' food formulas.
Always Hungry
You are unsatisfied after
small, boring meals and have a
constant desire to eat again.
Solo Effort
Do-It-Yourself with a
single book, video program,
or new app, hoping for the best.
Marketing Focus
The plan is based on an unproven
idea or trendy fad to sell things.
As a result, you purchase 'approved'
pre-packaged, processed foods.
Temporary
It is structured to only provide limited
weight loss while 'dieting' so you are
likely to regain pound and inches.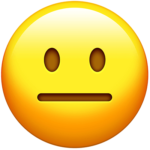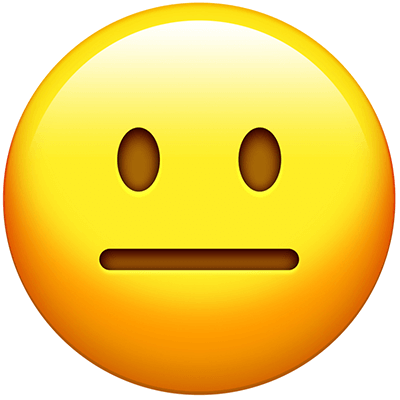 NEW WAY
to lose weight

after NUTRITION coach
Positive Approach
You may increase food intake.
You can enjoy favorite foods like nuts,
chocolate, avocados, and olives.
You eat all macronutrients, including
good carbs, smart fats, and lean protein.
Simple
No tracking points.
No counting calories.
No 'weird' food formulas to follow.
Feel Satisfied
Your hunger is satiated, and you feel
great after delicious meals with our
Eat More, Weigh Less system.
Team Journey
You are fully supported and guided
by coaches, instructor, and fellow
peers who want you to succeed.
Evidence-Based
Our programs and plans are crafted
from cutting-edge science. As a result,
you enjoy natural whole food which are
chock-full of flavor and nutrients.
Permanent
You can achieve life-long weight
loss and maintain your ideal body
size and shape.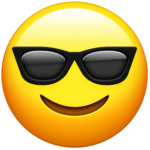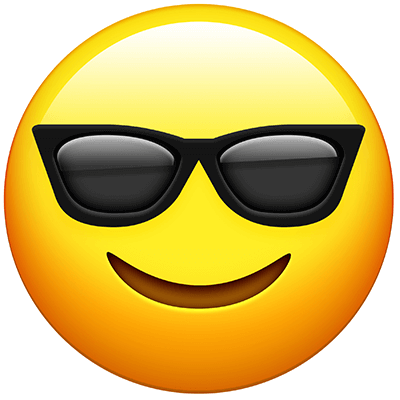 Start Today!
Less than 5 percent of people who lose weight by themselves keep it off for more than a few years. Do not let this happen to you.
Instead, consider joining one of Nutrition Coach's popular programs, such as the Chocolate Diet or the Optimal Diet, to lose weight, live longer, and be happier.