When I ask people what kind of food chocolate is, they usually respond with a confident and definite answer: candy! Yet, this would be like categorizing apples as a pastry due to the high popularity of apple pie. When I respond and say that chocolate is a fruit or comes from a fruit, sometimes I'm accused of being crazy. But it really is true!
Although chocolate bars are indeed a candy, the cacao bean is actually the seed of a very special tree: theobroma cacoa.
Chocolate Starts as a Cacao Pod
The fruit of the 'chocolate tree' are big pods. Yet, unlike an apple, what most humans consume as chocolate is not the fleshy pod, but the seeds within or the products made from the cacao beans.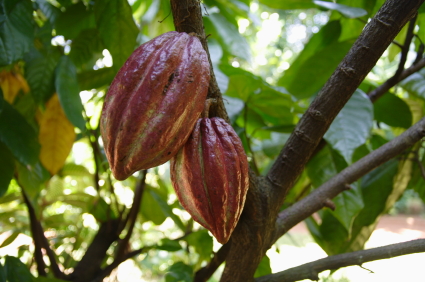 People often wonder how chocolate can be healthy? The simple answer is that chocolate is derived from a fruit. And for several thousand years it was consumed as a sacred and healthy drink by the native people of Mesoamerica, including the Olmecs, Toltecs, Zapotecs, Mayans, and Aztecs.
It only became candy in the past several hundred years when it was adulterated with sugar, dairy, and other additives. This is very similar to the difference between a ripe apple and an apple pie.